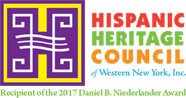 Resources
Photobooth services:
Buffalo Got Smiles:

website
Serving all of WNY ph 716-218-9560
(Click red underlined text to Expand or Collapse additional info boxes)
Community Organizations
Art & Culture
Career and Employment Opportunities
Authentic Spanish-American Cuisine
Hispanic Community Media
GREAT NEWS: Roswell Park is bringing Cuban Lung Cancer Treatment to US for Testing!

Click above to donate to Roswell!
---
Faith Base Community
Rev. Samuel Rivera
President Association of Hispanic Pastors of WNY Inc.
716-432-6962
Msgr. David Gallivan
Holy Cross Church
200 Niagara St
Buffalo, NY 14201
(Hispanic Congregation)
Holy Angels
348 Porter Ave
Buffalo, NY 14201
(Hispanic Congregation)
Deacon Miguel Santos
Holy Cross Church
345 7th Street
Buffalo, New York 14201
716-207-0706
miguel.santos@nationalgrid.com
Grupo Ministerial
520 7th Street
Buffalo, New York 14201
716-886-8282
Dedicated to educating the community of Western New York as well as raising awareness in regard to health concerns affecting the community.
Immigrant Community - Contacts
Yahya Omar
Heal International
232 W. Ferry St
Buffalo, NY 14213
Ali Kadhum
BIREC
716-335-0395
Daud Sheikh-omer
Somali Community
716-907-8267
Kaji Sumwar Bhutanese
Nepali Community
716-715-6979
Agency Address Executive Director Refugee Resettlement
International Institute of Buffalo
864 Delaware Ave. Buffalo, NY 14209
716- 883-1900
Eva Hassett ext. 311
Denise Beehag ext. 319
Catholic Charities of Buffalo
394 Franklin St. Buffalo, NY 14202
716- 842-0270
Dennis C. Walczyk
Anne Brittain
Jewish Family Services
70 Barker St. Buffalo, NY 14209
716-883-1914
Marlene Schillinger
Rose Ann Gromacki
Journey's End Refugee Services
Tri-Main Center 2495 Main St. Suite 317
Buffalo, NY
716-882-4963
Molly Short ext. 215
Meghann Rumpf ext. 208
Immigration Law
Law Office of José Pérez
651 Delaware Avenue
Suite 118
Buffalo, NY 14202
Tel: 716-362-1204
Cel: 315-480-5085 Fax: 315-466-5673
Email: joseperez@joseperezyourlawyer.com
Website: www.joseperezyourlawyer.com

The Law Offices of José Pérez represents Workers' Compensation clients in Utica, Syracuse, Rochester and Buffalo. Since opening his practice, José Pérez has been involved in all areas of civil litigation, including labor and employment, premises liability and immigration. José Pérez stays connected to his culture by volunteering as Vice President of Nosotros - Your Latino Voice, Vice President of the League of United Latin American Citizens (LULAC), Syracuse, NY, chapter, an Ad-hoc member of the Civil Rights Committee of Alliance of Communities Transforming Syracuse and as an appointed member by the Syracuse City Council to the Legislative Committee of the Citizens Review Board.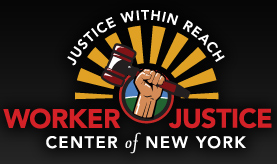 The Worker Justice Center
Rochester Contact
1187 Culver Road
Rochester, NY 14609
Tel: 1-800-724-7020
Website: www.wjcny.org/
The Worker Justice Center of New York pursues justice for those denied human rights with a focus on agricultural and other low-wage workers, through legal representation, community empowerment and advocacy for institutional change.
Upstate NY Better Business Bureau
Beneficial Webpages:
Postal mailing address of our WNY office:

Better Business Bureau in Upstate New York
100 Bryant Woods South
Amherst, NY 14228
Special Needs Seniors
"Whatever we accomplish belongs to our entire group, a tribute to our combined effort." ~ Walt Disney