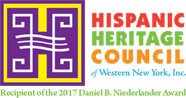 6th Annual Community Breakfast, June 30, 2018
with Special Performance by Mexican Guitarist: Ricardo Saeb
Mexican guitarist Ricardo Saeb has performed in venues across Latin America, Europe, and the United States. His performances have been described as "perfectly balanced," "of an exquisite subtlety," and "simply spectacular." His tours have taken him to cities as diverse as Querétaro, Ciudad Juárez, Austin, Boston, Dallas, and Córdoba. Ricardo Saeb has appeared as a guest artist at international festivals such as the Festival Internacional de Música de Morelia, Festival Internacional Chihuahua, Queretaro's International Guitar Festival, Chicago's Latin American Guitar Festival, among others.
Mr. Saeb has appeared as a soloist with the Orquesta Filarmónica de Chihuahua, performing Manuel Ponce's Concierto del Sur; with the Orquesta Sinfónica de la UACJ, and the Orquesta Sinfónica de la UACH performing the cellebrated Concierto de Aranjuez; with the Orquesta del Conservatorio de Chihuahua, performing Vivaldi's Mandolin Concerto in C major; and with the University of Kentucky Philharmonia, performing Lecuona's Suite Andalucía. Ricardo has also collaborated with various artists including mezzo-soprano Melissa Snow-Groves, tenor Manuel Castillo, pianist Cliff Jackson, and guitarist Andrew Rhinehart.
Dr. Saeb began his music education at the Conservatory of Chihuahua, and continued at the Conservatorio de las Rosas and the University of Texas at Austin. In 2016, he received his Doctorate degree in Musical Arts from the University of Kentucky, under the mentorship of professor Dieter Hennings.
Ricardo has performed in masterclasses with the leading guitarists of our time, including David Russell, Manuel Barrueco, Leo Brouwer, Pepe Romero, Oscar Ghiglia, Marcin Dylla, and Zoran Dukic, among others. Mr. Saeb's future engagements include solo recitals and concerto performances around the United States, Lebanon, and Mexico.
In addition to performing, Ricardo enjoys sharing his philosophy on guitar pedagogy and enthusiasm for music. He has adjudicated guitar competitions and has given masterclasses at the University of Texas at El Paso, Indiana University Southeast, National Guitar Competition of the UACJ, etc. Prior to being invited to continue his musical education at the University of Kentucky, Ricardo was the guitar professor at the University of Ciudad Juárez.
You can also view a PDF of Ricardo Saeb's bio here.
"Whatever we accomplish belongs to our entire group, a tribute to our combined effort." ~ Walt Disney